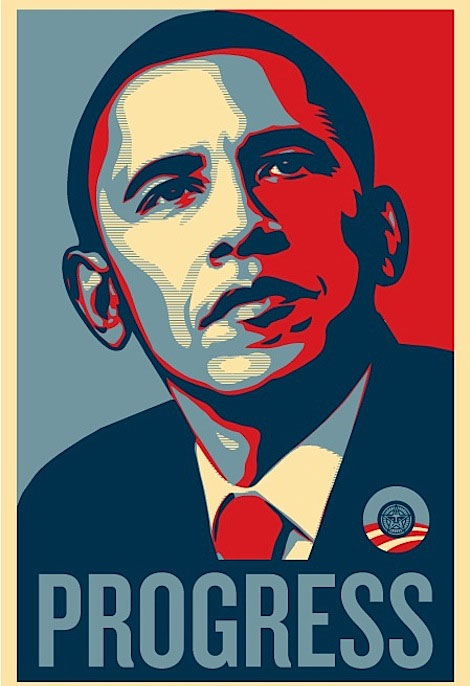 Today is just beyond exciting! I am grumpy about that ridiculous "VIP" section that is full of dumb ole Hollywood peeps. Obnoxious! But other than that, today is a really fabulous day!!
I think they should refer to Barack Obama as half black. Hear me out. I personally think it is more significant that half his genes are Caucasian as that was actually illegal (For the same reasons it is illegal for homosexuals to marry- citing Biblical reasons. Makes me think, have minds changed or do those who think that this whole business of religious freedom should be thrown out the window when it comes to convenient issues like marriage, still think that like gays, persons of a variety of races should also not be allowed to wed?). And then when you think that not all that long ago this man's "value" was only 3/5 of a white man.... truly remarkable! We are still a long way from having unity and equality here in America, but today is a stunning and powerful symbol of the progress that is within reach!!
It's snowing here and rather cold today so I'm over my bad mood for not flying down to see this in person. I'm rather enjoying my seat warmer and steaming cup of coffee inside rather than standing outside for hours upon hours.
I do wish the Bush's well. They look like they are ready to relax in Texas and just retire in peace. Who wouldn't be after eight years in the White House?! That is not a job I would ever want to do, that's for sure. Talk about stress. And that's on a good day. So like them or not, one has to respect these men (and God willing a woman at some point!! I still think you can do it again in eight years Hil!) for giving us so many years of service where no matter what you do, you are still ticking somebody off big time.
Do you know that they move one President out and another in, all in a six hour span? It frequently takes me 20 minutes just to remember where I last put my roll of packing tape. Clearly I do not have a future as a professional mover.
I love pomp and circumstance!! I think that's why today is so universally exciting for our nation. We just don't have a lot of fancy ceremonies or rituals here in the USA. Not compared to many European nations anyway. Today is fun. Tomorrow though....oh golly tomorrow is going to be stressful for our new President. But today is all about the ceremonies and parties and feeling woo-hoo it's great to be an American. Good luck Mr. President! It is not going to be all peaches and cream from here on out but I believe that everyone truly wishes you well in your new job!! Make us proud!
Thanks bunches for your FB advice. I think I just needed y'all to tell me it was okay to ignore. So I am. I mean, if I recognized their names it would be one thing but I don't....so ignore it shall be. I feel better about it now! :)
And my pie was wonderful last night. I sliced it while still warm though. In theory that sounds fabu but it turns out when the directions say to cool completely, they actually me to...er....how do I put this....oh yes....to cool completely. It was like eating pumpkin pudding or flan. Dad said it still tasted great though. Tonight it will be back to a more pie-like state.